Oat & Raisin Mini Flapjack Bites
Our tasty oat & raisin mini flapjack bites are packed full of organic juicy raisins and wholegrain oats. Our baby flapjacks make ideal toddler snacks, perfect for life's little adventures.

Suitable for 12+ months.
I'm organic.
No added salt.
Nothing artificial.
Suitable for vegetarins and vegans.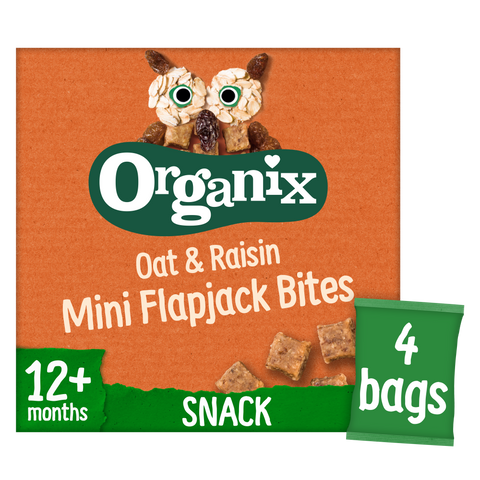 Safety advice
For little ones, please ensure they are sitting down and supervised whilst enjoying this food.
No Junk &amp that's a promise
At the heart of our mission is our 'No Junk Promise'. A pledge to you, letting you know precisely what is and isn't in our food. We promise to be always organic – no added salt – no artificial colours or flavours – that's our promise!