Organix Banana Rice Cake Clouds 40g
NEW and improved texture! Lighter, fluffier and even meltier for little fingers to grab, hold and munch!
Deliciously light and fruity, our Banana Rice Cake Clouds are gently puffed into chunky circles, and all we add is the juice from bananas and apples to every one. They're the ideal first finger food, fun to explore, play and deliciously tasty in every way!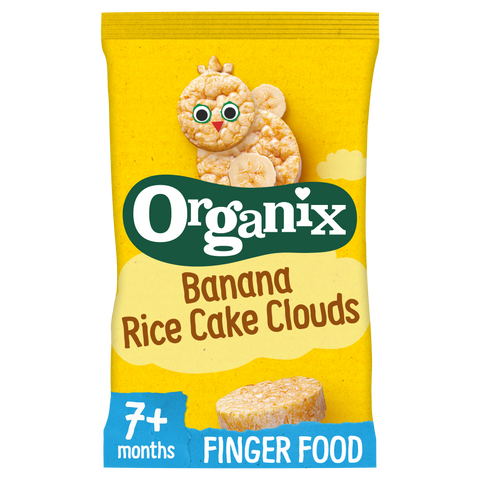 Safety advice
For little ones, please ensure they are sitting down and supervised whilst enjoying this food.
No Junk &amp that's a promise
At the heart of our mission is our 'No Junk Promise'. A pledge to you, letting you know precisely what is and isn't in our food. We promise to be always organic – no added salt – no artificial colours or flavours – that's our promise!