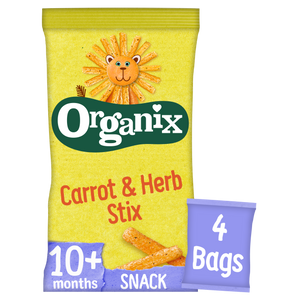 Carrot Stix Multipack
Our scrummy carrot sticks are made with organic corn, carrot powder and coriander. They make the perfect baby finger food and toddler snack.
Made just from corn, with no added salt, we simply bake them so they're tasty, light and crispy with heaps of flavour for growing taste buds.
Suitable from 10+ months.
I'm organic.
Gluten free.
Baked not fried.
No added salt or sugar.
No artificial colours or flavours.
Suitable for vegetarians and vegans.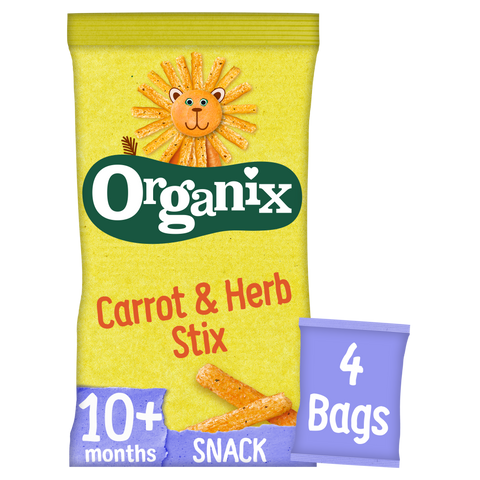 Safety advice
For little ones, please ensure they are sitting down and supervised whilst enjoying this food.
No Junk &amp that's a promise
At the heart of our mission is our 'No Junk Promise'. A pledge to you, letting you know precisely what is and isn't in our food. We promise to be always organic – no added salt – no artificial colours or flavours – that's our promise!