Gingerbread Man Soft Toy
Snuggle up to our Organimals with our wonderful collection of baby soft toys, including our Gingerbread Man toy from your toddler's favourite biscuits.

Not just for Christmas, this lovable Gingerbread teddy is made from 100% organic materials and recycled PET stuffing for the inner. He's 20cm in height and is the perfect soft toy for babies aged 3+ months.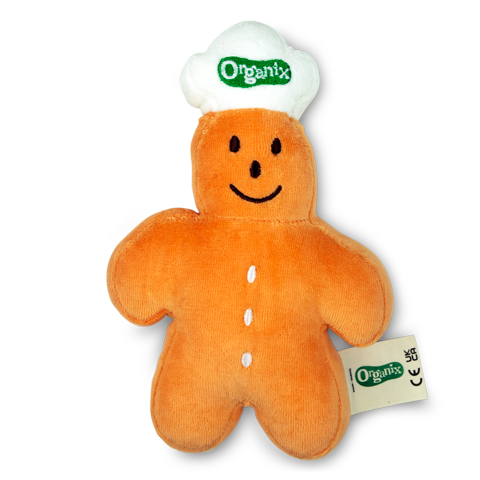 No Junk &amp that's a promise
At the heart of our mission is our 'No Junk Promise'. A pledge to you, letting you know precisely what is and isn't in our food. We promise to be always organic – no added salt – no artificial colours or flavours – that's our promise!