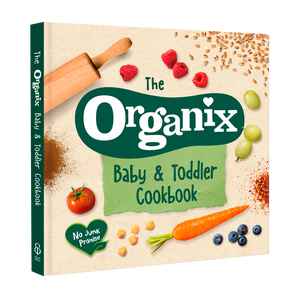 Organix Baby & Toddler Cookbook
The Organix Baby and Toddler Cookbook is here to help you and your little ones as you embark on your first food adventures together.
Be it a speedy Mango purée for breakfast, a warming Winter Wonder Pot for lunch, a mouth-watering Curried Coconut Cauliflower Bake for dinner, or a plate of moreish Peanut Butter Gummy Cookies for that mid-afternoon treat, there's something for every occasion.
For easy, reliable recipes for you and your growing family look no further!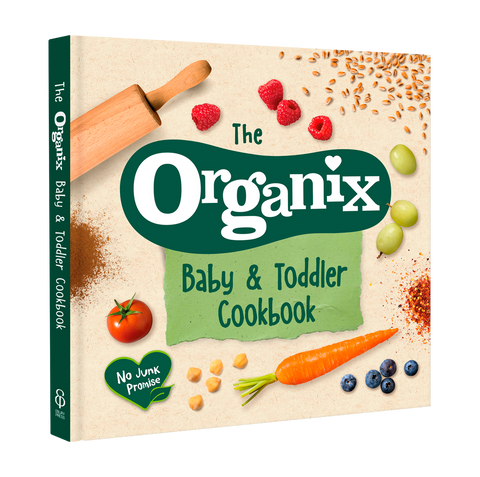 No Junk &amp that's a promise
At the heart of our mission is our 'No Junk Promise'. A pledge to you, letting you know precisely what is and isn't in our food. We promise to be always organic – no added salt – no artificial colours or flavours – that's our promise!