Organix Strawberry Weaning Wands 25g
Delight little learners with our Strawberry Weaning Wands! Made simply from corn & oats and coated with strawberry, they're gently baked into chunky sticks that are easy to grab, hold and happily munch. Perfectly sized for little fingers they make a delicious first finger food. Plus they melt in the mouth too.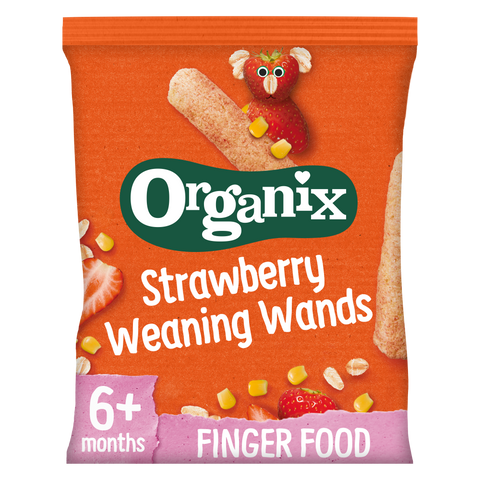 Safety advice
For little ones, please ensure they are sitting down and supervised whilst enjoying this food.
No Junk &amp that's a promise
At the heart of our mission is our 'No Junk Promise'. A pledge to you, letting you know precisely what is and isn't in our food. We promise to be always organic – no added salt – no artificial colours or flavours – that's our promise!